From Sarah
"I am a southern girl living in a midwestern world. I am happiest when I am creating cleaning & decorating. Cooking and preparing healthy meals for those I love is my happy place. I daily have the honor of empowering others to live their best life. I am passionate about people, nature & business. I teach and train others to grow take control of their health, their time and leave a legacy for the generations after them."
We empower you to live your abundant life.
Gift cards available here
https://squareup.com/…TFWAG/order
Describe your business
Abundant Green Living celebrates its first official birthday March 2nd but it is a part of everything I am as a creator of a home as a mother as a teacher. I am so excited for this company as it grows because my vision for this community and really this movement is so big and beautiful. I have a Masters In Global Studies & business so for the past decade I have been creating business models for both here and overseas & Abundant Green Living was always a model I had in my mind's eye. As a southern girl home and family is everything to me & I want to be able to empower others to not only have more abundance with their time with their families thanks to the services we offer but also have an abundance of health and energy and memories in their home. Most importantly abundance in our community and our state as we support local farmers, other local businesses. We offer a variety of services including deep cleaning and organizing homes, workshops on health & nutrition as well as connection to the world around us and how we each can support it through meaningful ways.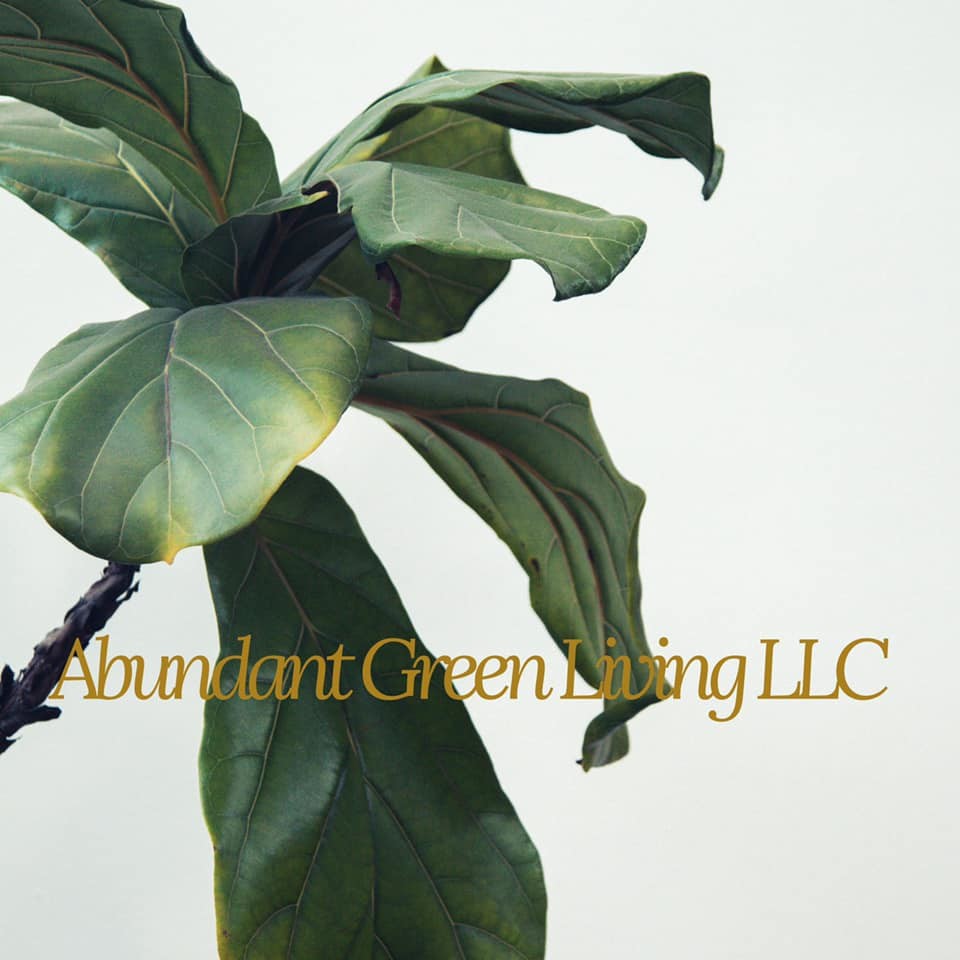 How did you get started?
People often ask how I got started… Well I'm a single momma living in Bay so there's never been a moment I haven't been spinning plates and working multiple jobs but the gift is I've always been home with my little man. Time is the greatest gift we can have and give to someone. I've taught ESL full time for five years and also trained with another cleaning company. They said I was the best they had ever had, The owner said someday I could own my own cleaning company. Anyone who knows me knows I am a perfectionist, I have a tireless work ethic, & once I have a vision I get to work to make it happen. It just so happened that the global pandemic hit China before it hit America & being one of the highest paid senior teachers with the company I was with I recognized the signs & knew I wanted to take action before anything happened with that company & also I'm not a "someday" girl I'm a let's make it happen momma so I didn't wait until l I felt ready I jumped in. Also very special my grandmother who passed away this year was also a teacher and she also cleaned homes. She has been my biggest cheerleader in life, always believing in me, always modeling the value of hard work & always reminding me where I come from. You know my great grandparents were entrepreneurs; they owned many businesses in their town. I watched my dad build an amazing company from his vision, a phone and a pen and paper during his 45 year career & I think that is the gift you can give future generations the legacy of hard work, going after their dreams and creating a home for your family.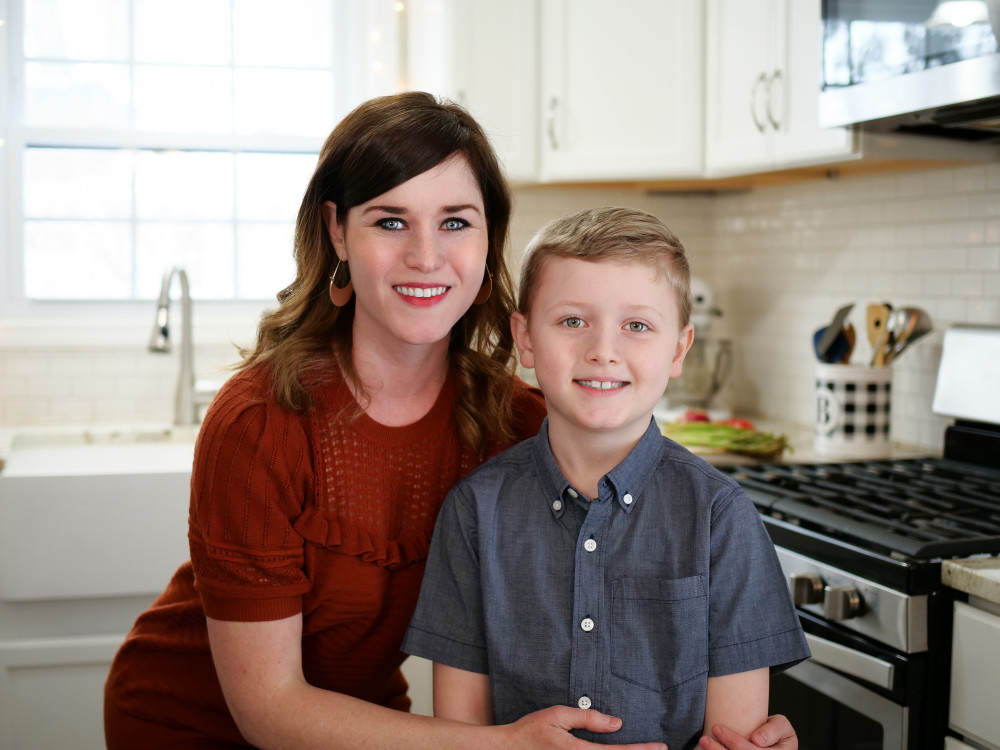 Tell me about you
The logo for Abundant Green Living is very special. It was created by my good friend and designer also here in Bay. I told her exactly what I wanted and she made it come to life. Being from South Carolina, I have long loved magnolia trees. They are the memories of my childhood. I love the meaning behind them. They are trees that can live for a full century so they are beautiful enduring strong trees that have strength but also incredible beauty. All of these represent AGL's mission and that is my passion for creating a community & a legacy that lasts through beautiful homes, healthy happy families and wholeness in our bodies all while teaching this generation and the next the conservation of our earth.
What drives you to do what you do? What motivates you?
I am driven by my vision and passion to create a legacy for my son. A legacy of character and a tireless work ethic & to provide the best life for our family. I'm also driven to make the vision in my head a reality to create a community to create a movement and leave something special long after I'm gone. I'm driven by the responsibility to teach and train others so they can live full lives.
There is nothing more rewarding than coming into a home and knowing the weight you are taking off someone's shoulders… Whether they are a new parent and life feels overwhelming to knowing that your client gets to enjoy their kids soccer game or a day out at the park while you clean their home is incredibly rewarding. It is also very rewarding to support everyone's health journey. It's incredibly rewarding to share all the things I have learned this past decade as I have studied nutrition and products & struggled with my own health issues. To be able to empower someone to know what we put on our skin in our body, what we clean our home with & all the ingredients and chemicals that are in our water or our foods … it can be & is life changing…I could tell you story after story of clients who are so grateful for the products I use because no other company offers them & it's their child's severe allergies or their autoimmune diseases like my own etc and it is so rewarding to have clients call me both local and out of state each day asking for a consultation for a product that's both effective and safe to use and that is very rewarding.
What is something most people don't know about the business?
We offer consultations on organization and what products to use in your home. We also provide a wide variety of services outside of residential cleaning. We also offer gift cards & gift certificates.
We have a very generous friend referral program & are a company that gives back. Throughout this first year and in the years to come I have given away many free cleans & it has been very rewarding. As a matter of fact we have one giveaway coming up soon with the BVECPTA event & another one for Mother's Day after that.
Why did I choose Bay?
Bay was the first place in Ohio that felt like home. I was very intentional when I made the choice to move to Bay. When we moved here it was the first time we had community. There is nothing like the magic of Bay from Santa and the tree lighting every year to Bay Days and trike parades in the summer, knowing the names of every animal at the Lake Erie Nature Center, growing up with sticky ice-cream cones and skipping stones at Huntington, having adventures in the creek, hiking the trails of our metro park & truly seeing the rich history bay has every single day. There is no other place like it. The people are also what make it the most special. People who show up with groceries at your door, friends who help one another out, community gardens and teachers who love and care about our kids we are so lucky to be here.
Why do you think it's important for people to shop local?
This year I grew a business from 0 to serve over 80 households over 75% of those being in bay and almost 100% came by word of mouth. Every day we make referrals and there is something so so special to support the business of Bay.. you know my son will always have memories of picking out his shoes from Arthurs, getting his haircut at the barber shop, being known when we pickup chinese or walking to get ice-cream or pizza at Gina's or celebrating with his friends at the town gazebo with special cookies made by our friend Rachel of Petite and Sweet & the Fairy Tale foundation with our own Bay high schoolers. What makes Bay so special is that everyone here wants to see each other win & be successful… we want to help one another succeed and winWhen you support local you are truly helping someone's vision come to life, you're helping all our families and community thrive and it's a beautiful gift to have this community.
Anything exciting going on that customers should know about?
So many things coming this year I am so excited about… stay tuned there will be give aways, workshops and so much more I cannot share yet but they will want to tune in each day to instagram and facebook for recipes, tips, workshops & so much more coming down the pipes this year.
Contact Form
We would love to hear from you! Please fill out this form and we will get in touch with you shortly.