Inspired by my daughter, homemade confections from a PhD turned stay at home mom.
Describe your business
Petite And Sweet is a woman-owned specialty home bakery that creates custom desserts. Most often baked are personalized sugar cookies, but Petite And Sweet also creates custom cakes, cake pops, and cupcakes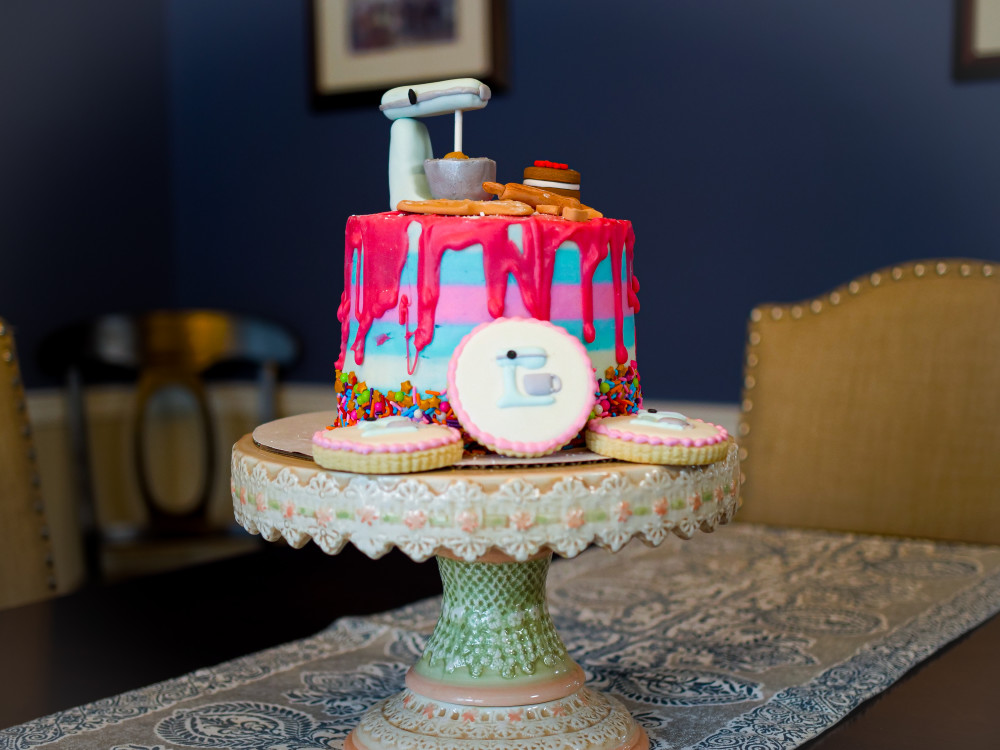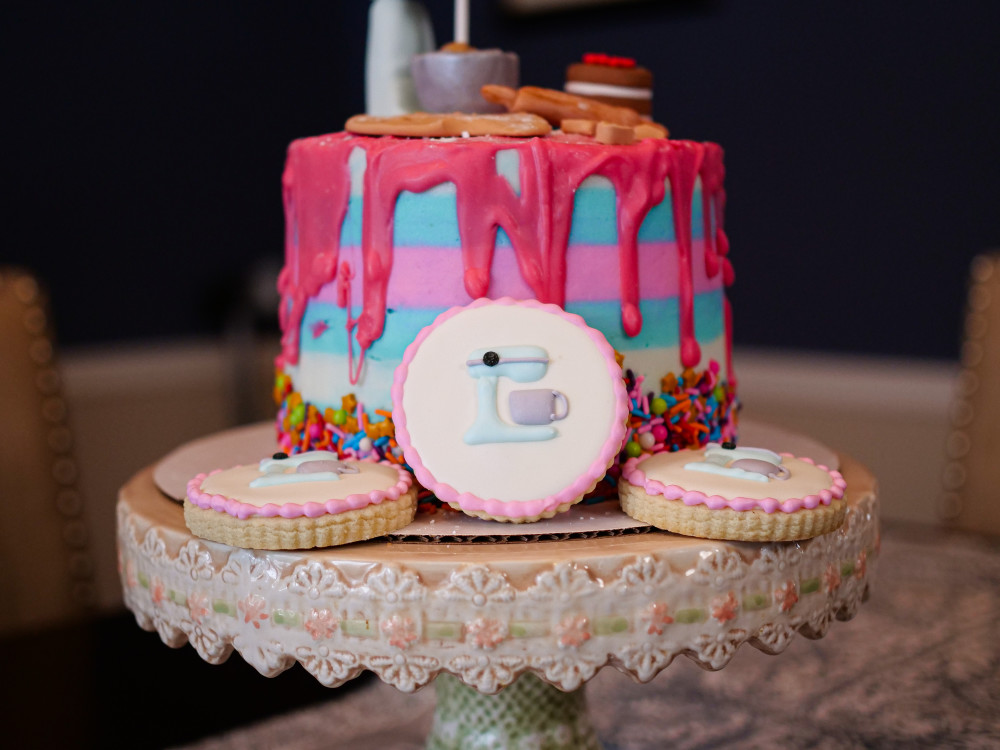 Tell me about your branding/logo
My logo is my light blue stand mixer which I received from my husband as a Christmas gift in 2015. Prior to then, I used a hand mixer for all my desserts. Also, my company name shares the same letters as my daughter's initials, PAS. The "A" in Petite And Sweet is purposefully capitalized for this reason. Petite And Sweet also describes the desserts I create and myself, I am only 5 feet tall, and my daughter who is a sweet little girl. My logo matches my slogan, "Inspired by my daughter, homemade confections from a Ph.D. turned SAHM."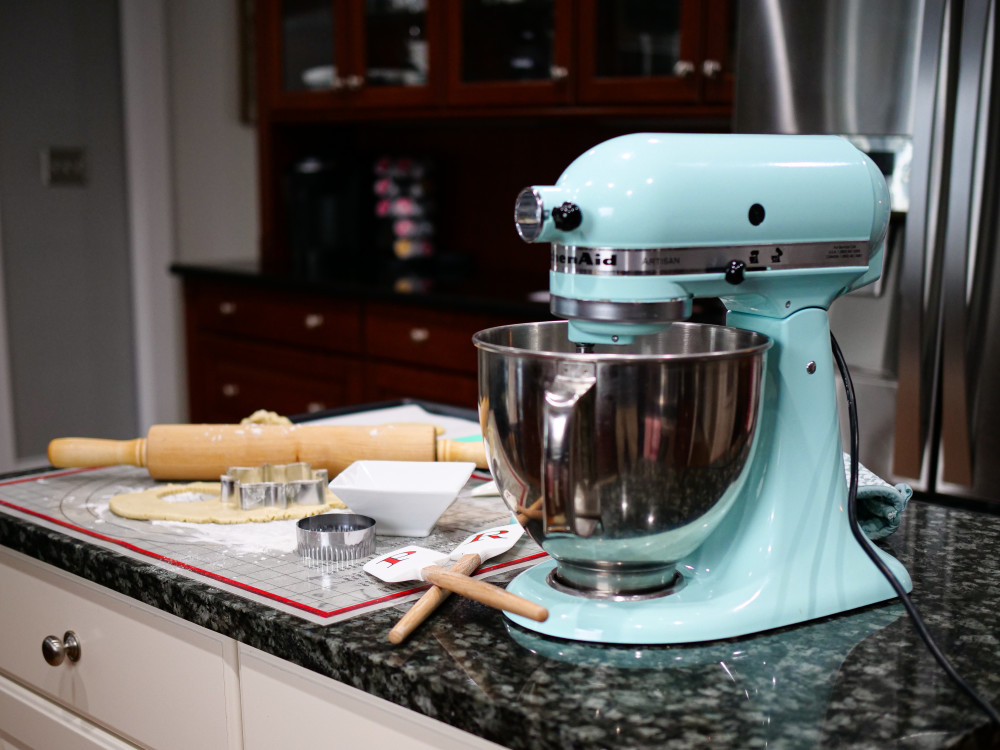 What made you decide to open this business?
When I was on maternity leave, I saw a segment on The Today Show where moms had created Pinterest inspired birthday parties. I looked at my then newborn daughter and, being a creative and crafty person, decided I could create one of these types of parties for her first birthday. I made everything by hand, the invitations, smash cake, and of course decorated sugar cookies. Every year thereafter, I would have a once a year creative outlet and baking extravaganza for her birthday.
When I left my career in 2019, to become a full time stay at home mom, I was quickly asked by friends, former colleagues, even my daughter's kindergarten teaching assistant, to create desserts for special occasions. By the end of 2019, I thought I could create a legitimate business from this and in February 2020, opened Petite And Sweet. My company slogan is, "Inspired by my daughter, homemade confections from a Ph.D. turned SAHM."
What drives you to do what you do? What motivates you?
One, I love being creative and baking is a great outlet for this. Most of all, though, I enjoy baking something that becomes a part of someone's memory of their celebration. 2020 forced all of us to change how we celebrated milestones, foregoing large gatherings and figuring out new ways to make small gatherings meaningful. My business does just that. My desserts are made to be true reflections of the recipient's personality, interests, and hopefully create a unique and cherished memory of their day.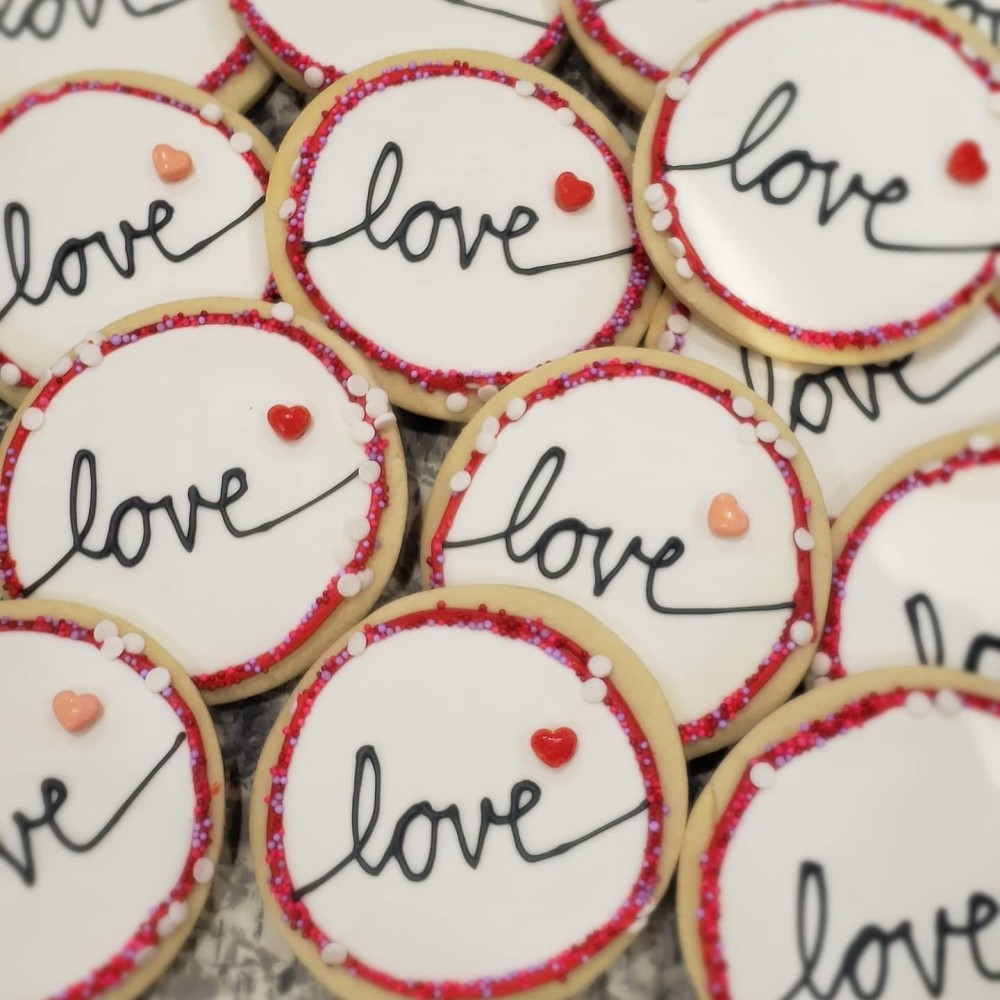 What is something most people don't know about the business?
All of my desserts take time to create. I typically need 1-2 weeks lead time to create a custom dessert. I don't have pantry or freezer shelves stocked with desserts that I can just grab and begin decorating. Everything I create is from scratch and unique to that specific order. I work with my client, through discussions, exchanges of pictures or sketches, to come up with a design unique to their event. The baking process requires time and decorating requires additional time. For instance, my sugar cookies are decorated with royal icing – a mix of dehydrated egg whites, powdered sugar, and water – and each part of a design requires time to dry in order to create one final decorated cookie.
Also, all decorating is done completely by hand. In the baking industry, there are food printers available to create designs, but all my designs are created completely by hand.
Personally, I have a Ph.D. I'm actually a psychologist. I have no formal education or training in baking. All I have learned is from reading, watching tutorials, learning from social media, and inspiration from baking shows.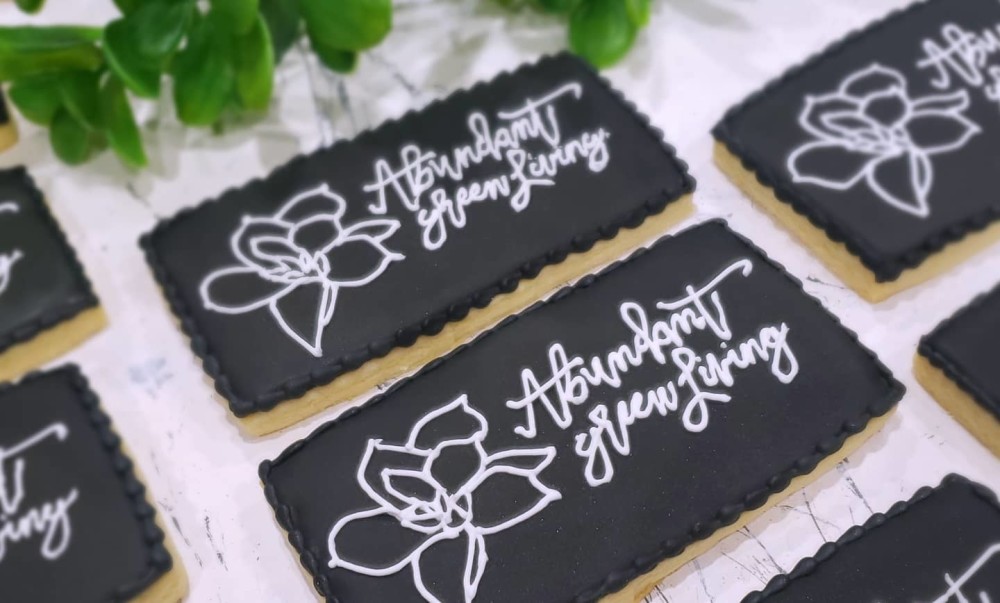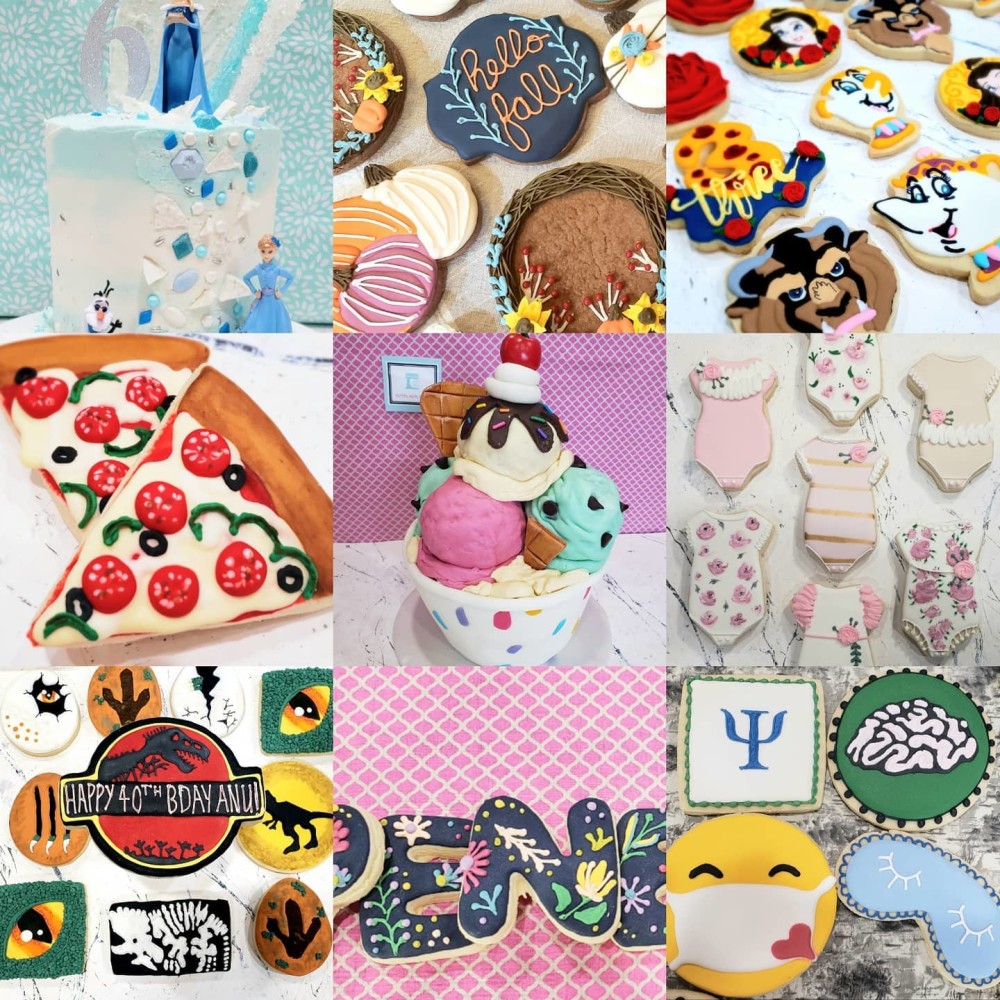 What were the factors that made you choose this neighborhood?
We have lived on both the East and West sides of Bay Village. As newlyweds and when our daughter was first born, the East side of Bay was wonderful for its' central location, walkability to restaurants and shops. As our daughter grew, we wanted a larger home, more property, and a neighborhood feel, so we moved to the West side of Bay. As a community, Bay Village is filled with charm. I personally love Bay Days, the fireworks display, accessibility to Huntington Beach. Also, the school system is top notch, and there is simply a sense of community here that is hard to find in other places.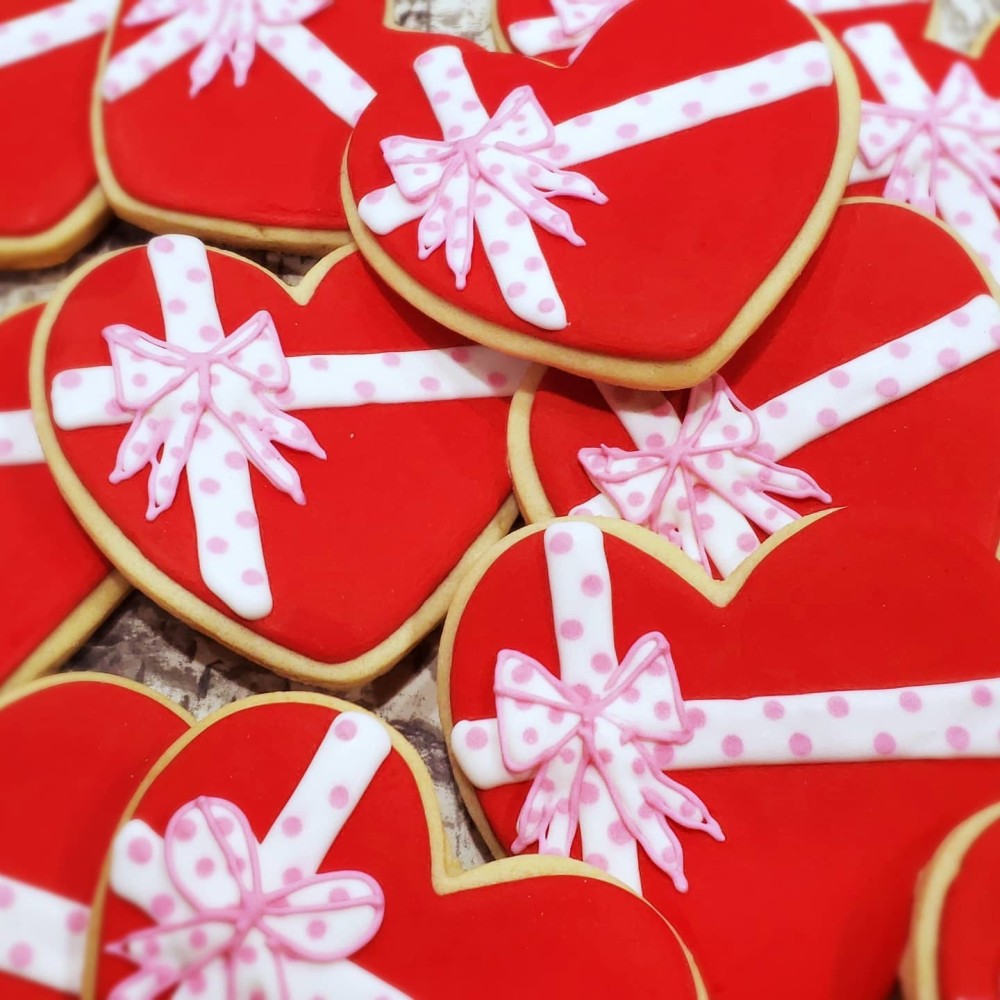 Why do you think it's important for people to shop local?
When you shop a small business, you support someone's dream. I run my business completely through social media; I have no website. If it was not for the recommendations of my customers, I would not have the business I do. Through Facebook pages like Bay Village Business Connection, Secret Bay Village, I have seen that our community really supports its' small business owners and in doing so, helps Bay thrive. I have been so happy to be a part of this community. I started my business with friends becoming clients, but have truly had clients become friends.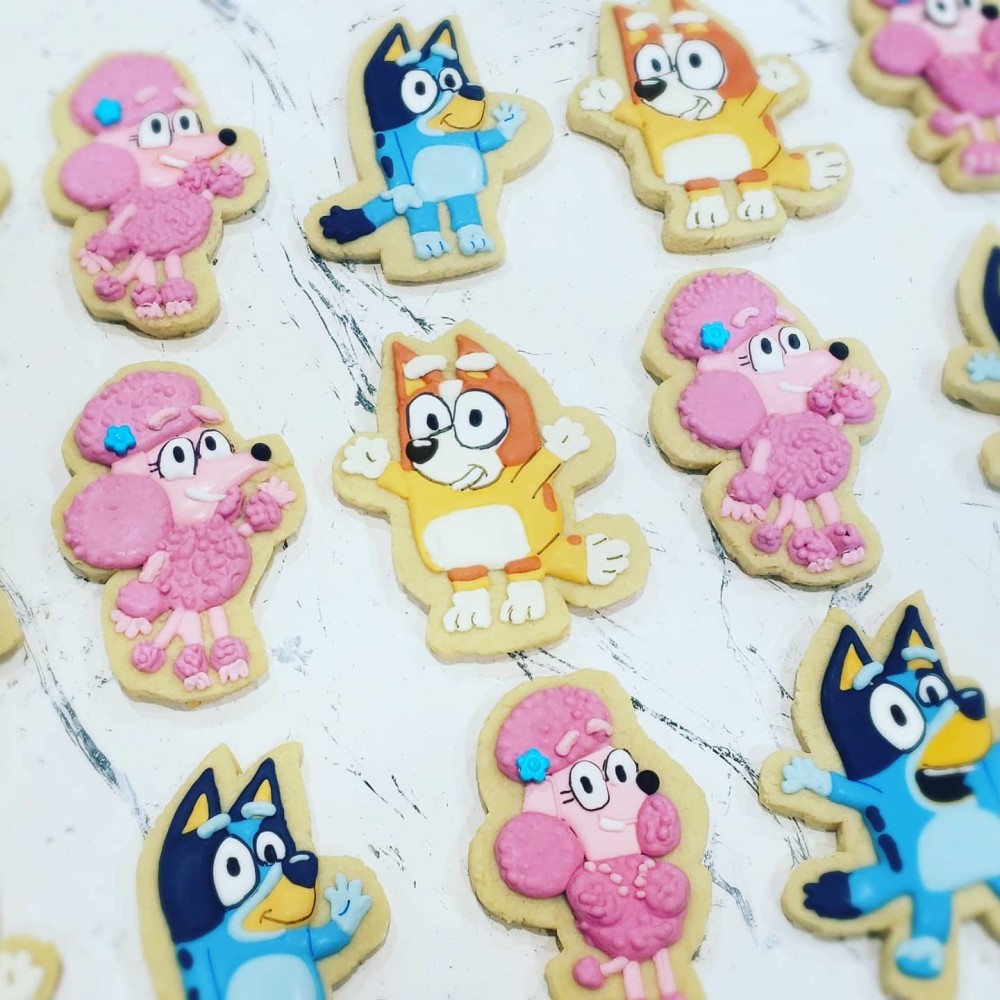 Anything exciting going on that customers should know about?
My business goal for 2021 is to become more prevalent in the community and on social media. Currently, my cookies are available for direct purchase at The Print Shop and Mojo's. I hope as 2021 progresses, to have my desserts available in more local businesses.