Brooks is a driven person who is doing amazing things in our community. I was blown away by my time spent with her and was impressed by the quality of her product and her whole operation. Brooks is one of those people who you know has a passion and manifests it in a way that everyone around her can both feel and feed off of. Toots Sweet Soap Shop is a completely unique idea brought to fruition over many years, and let me be the first to tell you, its amazing. By supporting her you're supporting your health, your skin, your community and likely making a new friend as well.
I cant recommend TootSweet Soap Shack enough!
Describe your business
We are a small family run business specializing in small batch, handcrafted skin care products that include Goat's Milk Soaps, Creams + Lotions Beeswax Sugar Scrubs Cocoa Butter Lip Balms and Botanical Tub Teas
What made you decide to open this business?
I began making goat's milk soap 20 years ago for our family and gifting them to friends. Friends asked to purchase them as gifts, and we officially began our business in 2011. BayArts was our flagship store, and shortly after we did our first event with the Avon Lake Summer Market. When we couldn't find quality products with ingredients we could pronounce we begun adding creams, lotions, scrubs and lip balms.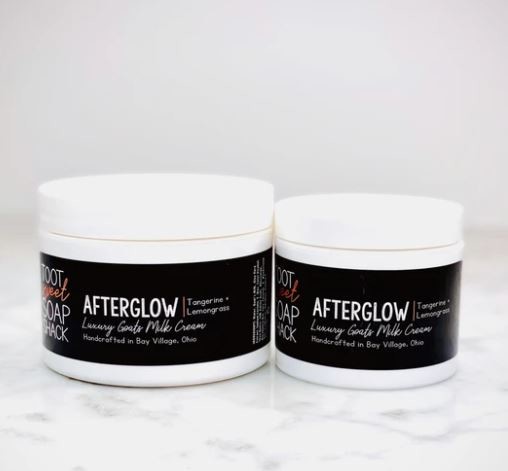 How did you get started?
I'm a very curious person by nature. I love learning new skills, and really diving into subjects. Learning how to make really good, gentle, super sudsy soap was a skill I fell in love with after my first batch. Pretty soon we had more soap than we knew what to do with!
What were the factors that made you choose this neighborhood?
That's an easy one, I fell in love with Bay Village the minute we landed in Ohio back in 1998. It was like walking into a real live Mayberry. I feel incredibly fortunate we raised our children here, and made the most incredible life long friends!
Why do you think it's important for people to shop local?
Shopping locally knits our community together…it's an impactful way to support the local economy, jobs, and tax base. Local businesses are also more likely to donate to local charities, invest in their communities, and are motivated to give better customer service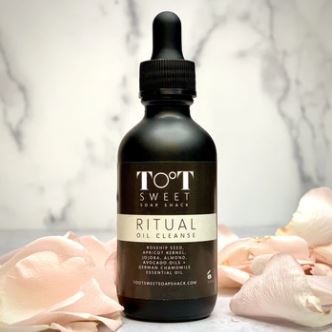 Anything exciting going on that customers should know about?
We have some exciting new products in the pipeline! New Goat's Milk Soap Scents, Men's Shaving Soap Sets, Face Masks and Bath Bombs!